ADC Young guns 11
A campaign carried out by my junior year graphic design teacher who is actually the art director of the young gun show.
In this assignment I was asked to creat a campaing for Art director club young guns 11. Create posters and create a motion graphic intro animation as well as speakers introduction animation. My starting point was how can I represent different fields of art? Graphic design; Illustration; film and so on. I started with the idea of LEGO, the block toy that we played when we were young. I thought of this just because I want to put the word "construct" into the campaign. As creative individual, we construct the world of art, we are the foundation of future art world. But I was told that I can't use a brand to represent another brand. So I lose this idea. Then after a fustrating cigarette, I had this idea. Create different charactors to represent different fileds of art.
These are characters I created for each art filed.
There are tons of creatives out there and of course a large crowd of them are still trying to make their marks in their art journey. But a few of them has already done it and has the ability to put an impact to the future design wolrd. ADC young guns helps to find out these special ones. Each year 50 creative profeesionals under age of 30 will be selected. 
Poster Series
Size: 24in * 36in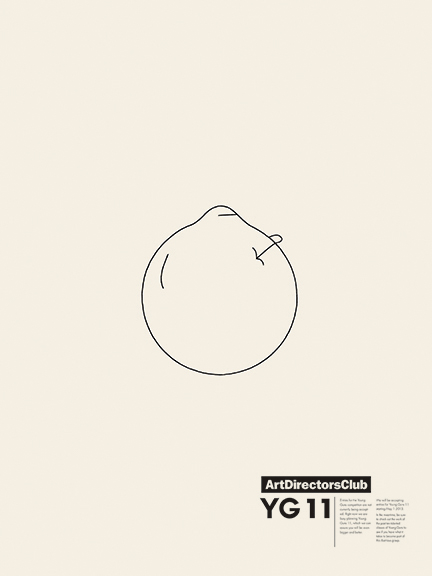 Intro animation
Music: 
Ramblin' to my Baby's Place
Gerard Presencer (PRS) / Jim Watson (PRS)
From audionetwork
Sound effects: Yoonjin Zoonzin Lee; Jonas Sandstedt; Liko
Instructor: ​ 

Michael Freimuth